Furaha ya Mwaka Mpya
Furaha ya Mwaka Mpya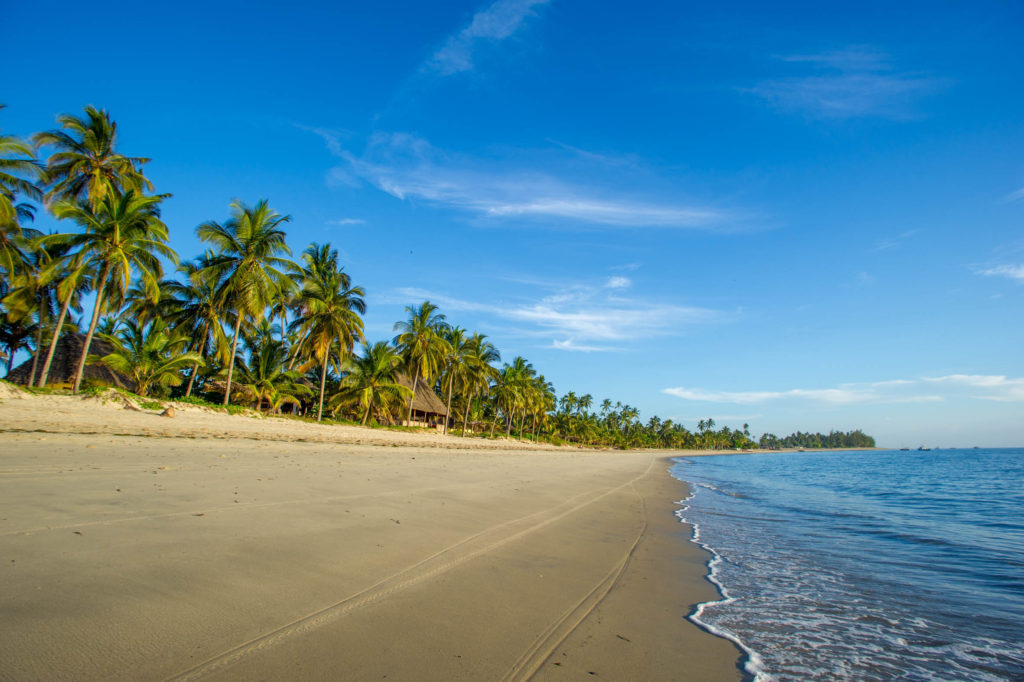 We had entered 2006 by mere moments when, in celebration, I waded into the dark, night waters of the Indian Ocean and gazed up, deep into the Milky Way. I mused happily and with gratitude at the turning of "time" (relative as it is), and silently welcomed the year ahead. In that moment, it was hard to believe that the year just born was that which would send me home again.
For this special occasion – my first New Year's abroad – I had rented a small, secluded cottage along the shores of Ushongo Beach with two of my Moshi housemates. Ushongo Beach is an unexpected paradise of white sand and palm trees just south of the Pangani region, where the Indian Ocean laps Tanzania's east coast and where Swahili and Arab cultures meet. In part, I had ventured here to turn the year in a natural setting, where I could be overwhelmed by the raw power and beauty of the ocean. And in part, I had ventured here in order to begin 2006 by witnessing the fabled inspiration of a New Year's Day sunrise over the water…
My encounter with sea and sun in Ushongo did not disappoint. I used to believe there is no more peaceful sound than rain on a rooftop; however, I have learned that this theory is seriously challenged by the sound of ocean waves crashing against the shore just 100m from where you are sleeping. I have also discovered that the sun is an essential travel companion, one that uses color and heat to transmit a continuous and comforting message of interconnectedness. Indeed, surrounded by so much water and sun, I spent my vacation warmed by the feeling that, despite our physical separation, you and I are always and unfailingly linked by some of the most beautiful features of this planet.
~~~~~~~~~~~~~~~~~~
[This is an excerpt from a journal I kept while working in Tanzania years ago. I lived and worked in a small town at the foot of Mount Kilimanjaro called Moshi. This specific journal entry was written on January 17, 2005. By the way, "Furaha ya Mwaka Mpya" is Swahili for "Happy New Year!"]