Seeds of transformation
Seeds of transformation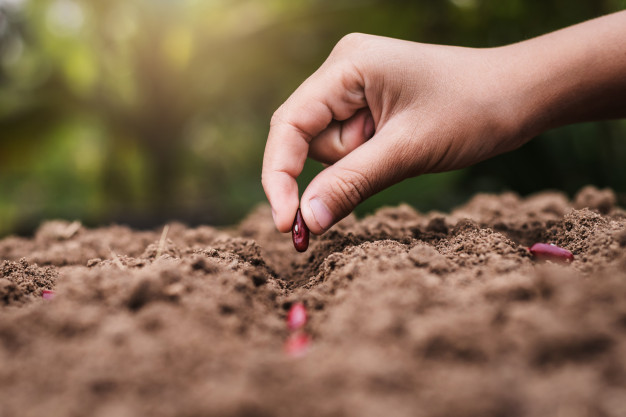 Today we set out early in the Chetna Vikas four-wheeler in order to accommodate a full day agenda – field visits to several villages across Dumka District. Specifically, we were headed to an agricultural project being piloted in Haripur, Dhankutta and Patharia villages. The rationale for this programming is readily apparent in the project operational area, where villagers depend almost completely on rainwater agriculture and daily labor for their livelihood.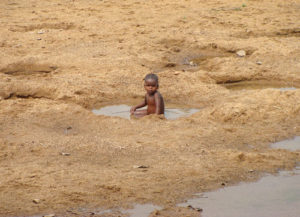 Due to low rates of rainfall, a lack of irrigation facilities, and low, undulating landscape, agriculture production in most rural communities is insufficient to meet family food needs. At the same time, families largely dwell in single-room mud huts, the living standard is poor due to economic deprivation, and there is an urgent need for village access to safe drinking water. Moreover, living conditions are unhygienic due to the absence of sanitation facilities at the village level. As a result, child health is generally poor and rates of malnutrition and mortality are high.
As the landscape around us slowly opened into wide, dry, dusty expanses under the heat of the mid-day sun, we reached Haripur. We parked the vehicle and set out on foot toward the "wasteland orchard" established just seven months ago in an area adjacent to the village itself.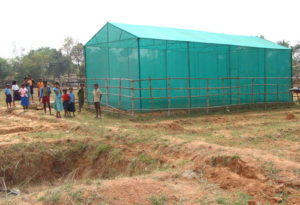 My initial dismay at the dusty soil and brown grasses was short-lived. Almost immediately, I was overwhelmed with appreciation for the accomplishments of the local villagers in this so-called "wasteland". In fact, the Haripur orchard has been well-planted with mango, guava and pulses, and new sprouting promises fruit within three years time. A generous greenhouse has also been built, enabling optimal temperature and warmth for the melon and eggplant seeds being grown within.
Standing in the open orchard, the land all around me showed evidence of the dedicated efforts of Haripur locals to transform "wasteland" into viable and life-giving soil. Intensive land-leveling has been done to promote irrigation, a lift irrigation system has been established to water the entire orchard, and deep water pits have been dug to capture and store rain water.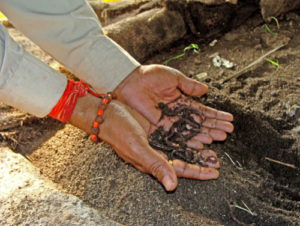 In addition, vermi-composting (i.e. the creation of natural fertilizer by manure and worms) is being practiced effectively, enabling the organic (not chemical) fertilization of the orchard produce. While all of this seemed to be a remarkable accomplishment, I was further impressed to learn that this single "wasteland orchard" currently supports 17 village families.
From Haripur we continued toward Dhankutta, once again crossing dry, dusty expanses of barren land that reveal none of its incredible, hidden potential. Just outside the village, we stopped at a nearby, two acre experiment in wasteland mixed cropping. In a confined area, the villagers had planted a variety of tomatoes, arhar (i.e. a type of daal), mangoes and squash. As we walked through the crop, one of the local villagers pointed enthusiastically at the numerous, well-formed tomatoes that hung heavy on the vines. He noted that this mixed-cropping experiment was only two and a half months old, and he had not expected this kind of result from the tomato plants in such a short time.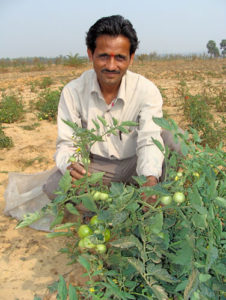 Sharing his excitement about the unexpected, early success of the Dhankutta tomato plants, I pressed him for further details about the experimental crop. I learned that this single, two acre area provides life-sustaining nourishment to two families living in Dhankutta. When I asked about plans to extend the crop to benefit additional families, I was disheartened to learn that a simple lack of (practical and financial) resources prevents any expansion. On this news, I looked somewhat forlornly at the sea of "wasteland" that surrounded the small experimental crop. I didn't see wasteland at all anymore; I saw a vast amount of untapped potential, a dusty surface that longed to offer up its gifts in food and agricultural livelihood to an entire village in need.
Finally, we headed toward Patharia, our final village visit for the day. The Patharia initiative is, once again, an inspiring, multi-faceted undertaking that includes: construction of a water storage tank system (to irrigate the crops and sustain the villagers); varied planting of mangoes and guava; and intensive vermi-composting. In fact, it was because of Patharia's numerous vermi-composting beds that I learned about the significance of this initiative. Whereas villagers previously used chemical fertilizers for cropping, vermi-composting has enabled them to achieve benefits in health, plants and fields simply by moving to a natural fertilizer. Moreover, Patharia villagers are able to sell their organic fertilizer at the village market (for five to 10 Rupees per kg); thereby providing an additional means of income and livelihood.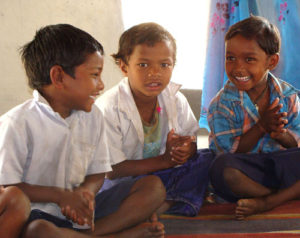 As our vehicle lumbered, at last, back toward Deoghar, I reviewed my notes and slowly sorted through the thoughts and emotions that had passed through me today. As with each of my field visits, today was as inspiring as it was frustrating. To see the transformation of lives and situations that might otherwise be considered "impossible", is inspiring. To see this potential thwarted and stopped in any way by issues of human / financial resource, is therefore immeasurably frustrating.
Perhaps, it becomes most important to simply continue, one day at a time, using the skills and knowledge and resources already at hand. Beyond this, the greatest potential lies in sowing simple seeds of awareness… After all, awareness itself is required for any transformation to become possible.
~~~~~~~~~~~~~~~~~~
[This is an excerpt from a journal I kept while working in India years ago. I lived and worked in a very remote, rural town called Deoghar, near the border of Bangladesh. This specific journal entry was written on March 7, 2008.]