50% youth = 100% future
50% youth = 100% future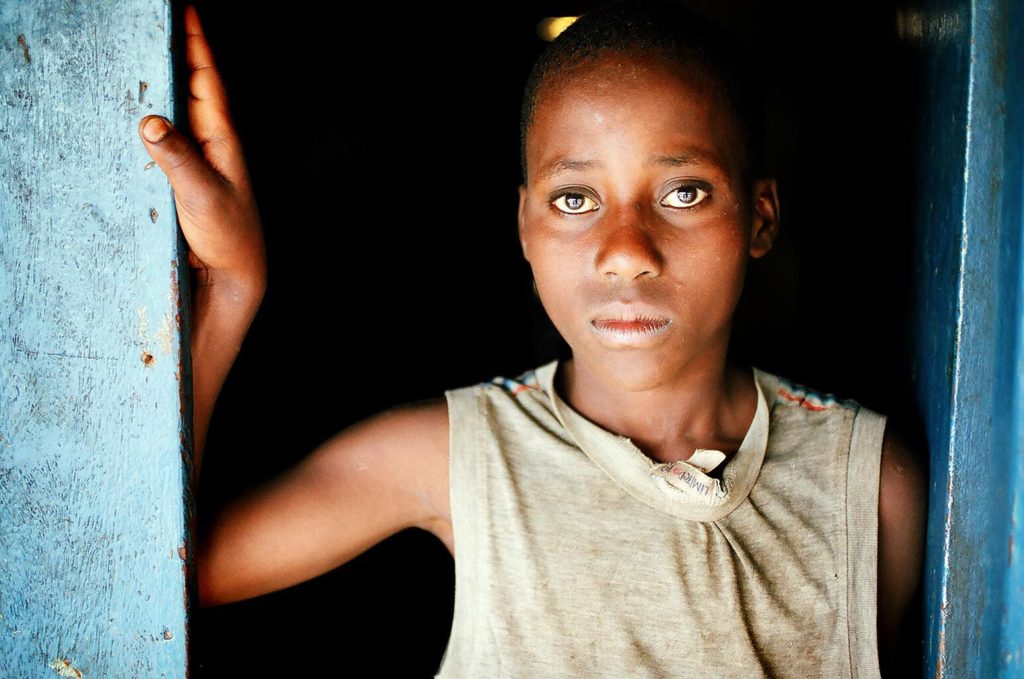 PRESS RELEASE: July 27, 2007
Tanzania's national population statistics reveal a startling truth – more than half of the country is comprised of children. In 2002, it was reported that 55% of the population is 19 years of age or younger.(1) In 2005, it was revealed that a full 45.8% of Tanzania's population is actually under the tender age of 15.(2) In direct response to the urgency of the situation for Tanzania's children and its national future, the Arusha Caucus for Children's Rights has today launched an advocacy, awareness and legal reform campaign, called simply, "50%".
The 50% campaign challenges Tanzania's government, civil society organisations and general public to recognise the country's startling population demographic and, consequently, to do more for Tanzania's children and youth. More specifically, the 50% campaign is an unprecedented effort to spark national awareness of the need for children's rights, juvenile justice and legal reform in Tanzania.
Campaign objectives, which will be introduced at an outdoor media event in Arusha on August 17th, are:
to promote juvenile justice services which uphold the best interests of Tanzania's children;
to ensure legal reform such that Tanzania adheres to international standards of child rights and protection;
to facilitate public awareness of appropriate treatment of children and alternatives to abuse;
to promote collaboration between civil society, business and local government in the pursuit of child welfare;
to challenge the stereotypes about street children.
Encouragingly, the Tanzanian government actually increased funding of child welfare programming in 2005, working closely with UNICEF and other international organisations to improve the situation for the country's two million orphans and neglected children.(3) During the same year however, the Bureau of Democracy, Human Rights and Labor noted Tanzania's continuing problems of corporal punishment in schools, inaccessibility of affordable healthcare, female genital mutilation, child abuse, child prostitution, child labor, AIDS orphans, street children, and the legal provision for girls as young as 15 to be considered "adults" for purposes of marriage.(4)
The United Nations Convention on the Rights of the Child (UNCRC) expresses similar concerns and draws attention to several other key issues: legislative discrimination against certain groups of children (e.g. street children); absence of juvenile justice standards at all correctional and judicial levels; and lack of a fully formulated "Children's Act" in Tanzania.(5) In fact, both the UNCRC and the National Network of Organisations Working With Children (NNOC) advise Tanzanian government to ensure that all of its domestic and customary legislation is constitutional and uniformly implemented.(6)
Notably, in these areas, 50% campaign work is already underway. It began in 2006 when like-minded, child-focused organisations (i.e. Action for Children in Conflict, Artzania Group, ANGONET, East Africa Law Society, Hakikazi Catalyst, Legal and Human Rights Center, Mkombozi Centre for Street Children, and the Tanzania Mine Workers Development Organization) formed the Arusha Caucus and began lobbying Tanzanian government for more child-friendly responses to street children, who are periodically subjected to rights-violating round-ups by police since 2001. The Caucus also initiated a High Court petition to repeal the 1944 Townships "Removal of Undesirable Persons" Ordinance (used to justify street child round-ups) as unconstitutional and repressive.(7)
Moving forward, the 50% campaign will play a direct role in the formulation of Tanzania's "Children's Statute" (currently at the "white paper" stage) to ensure that legal contradictions and loopholes which undermine children's rights are eliminated as the Statute becomes law. The campaign will also provide information and education to local communities through radio programs, ad campaigns and police training. Overall, the Arusha Caucus views the 50% campaign as a platform upon which to generate the public dialogue that is vital to encourage a positive, rights-based shift in attitudes toward children in general, street children in particular, and all youth in contact or conflict with the law.
References:
(1) National Bureau of Statistics Tanzania
(2) National Bureau of Statistics: Tanzania in Figures 2005
(3) Tanzania: Country Report on Human Rights Practices 2005
(4) Tanzania: Country Report on Human Rights Practices 2005
(5) UN Doc. CRC/C/TZA/CO/2
(6) NNOC report on the UNCRC in Tanzania: December 2005
(7) Arusha Caucus: "Position Paper on Street Child Round-ups" December 2005
~~~~~~~~~~~~~~~~~~
[This is a press release that I wrote while working in Tanzania years ago with an organization called the Mkombozi Centre for Street Children. I lived and worked in a rural town called Moshi, at the foot of Mount Kilimanjaro. This press release was published to publicly launch the 50% Campaign and the Caucus for Children's Rights – both of whom I worked with closely for many years, to advance their brands, missions, and communications. This press release was published on July 27, 2007.]